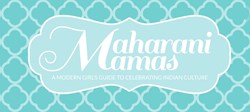 West Palm Beach, FL (PRWEB) November 01, 2013
MaharaniMamas.com, a modern girl's guide to celebrating Indian Culture, is gearing up for the holidays, the Indian holidays, that is. There are approximately one billion people who celebrate Diwali, and yet there are a lot of people who have never heard of it. For Indians, Diwali is Christmas and New Year's all in one.
Maharani Mamas founders say, We knew we had to start publishing books on Indian culture, when our kids asked us to read Christmas stories at each Indian holiday and the teachers at their school had not heard of one of the most celebrated holidays in the world.
In Lots of Lights, a brother and sister relate the meaning of Diwali to more common holidays like Christmas and try to understand the meaning of the holiday and then they go through the five days of celebration. The book is available on Amazon and if ordered today, will arrive in time for Diwali.
Kelsey Jackson, MU professor recognized for his cross-cultural work by the American Psychological Association says, In todays global economy, the market is much bigger than the United States.In the future, whites will no longer be the majority and learning to be sensitive to cultural differences will be critically important. When people cooperate, there is more productivity and benefits. The next generation needs to start learning about other cultures to become better global citizens.
About Maharani Mamas (maharanimamas.com)
Maharani Mamas seeks to build a community where women can share their ideas, tips and tricks, and ways to celebrate Indian holidays with a fresh perspective.